Kids!
Wattles is the first to kid. Look at these babies born yesterday. Both are girls!
This is my venture into milk and meat. We'll see. (Yikes!)
The doe is a nubian x saaanan. The buck is a nubian x boer.
These girls are the first of the experiment to see if we can have both meat and milk at a reasonable time and expense.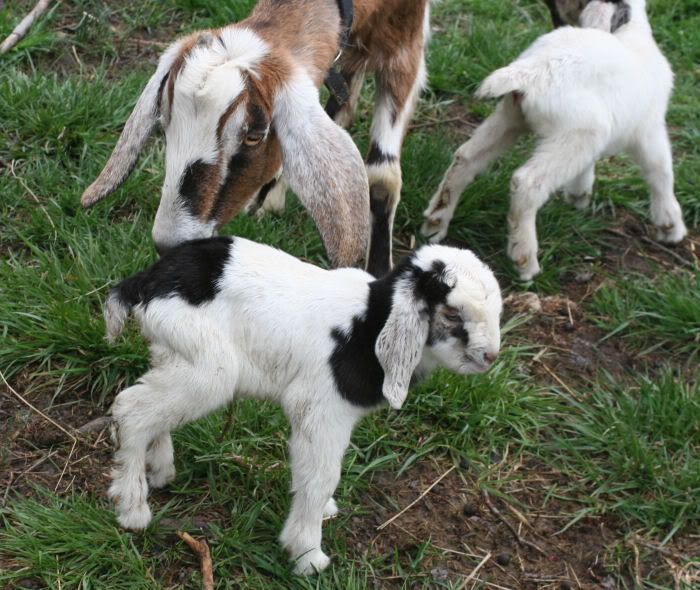 How cute is that face?!
0 TrackBacks
Listed below are links to blogs that reference this entry: Kids!.
TrackBack URL for this entry: http://www.bigredcouch.com/cgi-bin/mt/mt-tb.cgi/150